Use DS Templates as screensaver
It is possible to use DS Templates as a screensaver on an Android device. This is used, for example, for interactive screens. The screensaver option ensures that after inactivity on the touchscreen, a digital signage presentation will automatically play (screensaver). You can see how this works here:
1. First of all, you need to install our Android APK. If you don't have this, check out the rest of the documentation within this knowledgebase. After installing our DS Templates APK, you can follow the steps below:
2. In the white bar within our APK you enter the correct screen key. This screenkey/URL is automatically ignored in the CMS and you can copy/paste to the APK. So make sure you enter the correct screenkey (screensaver). 

3. We are now going to adjust the screensaver settings of the Android. We have to leave our APK for this. Make sure the 'Restart on exit' function is turned off.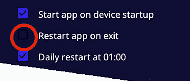 4. After disabling this feature you can exit our APK by right clicking. A pop-up will appear asking you if you are sure to exit this app. Press 'Exit'. 

5. You are now in the Android environment. Navigate to Settings. Then choose 'Display' within the settings.

6. Within the display settings you will find 'Screensaver'. Open this setting.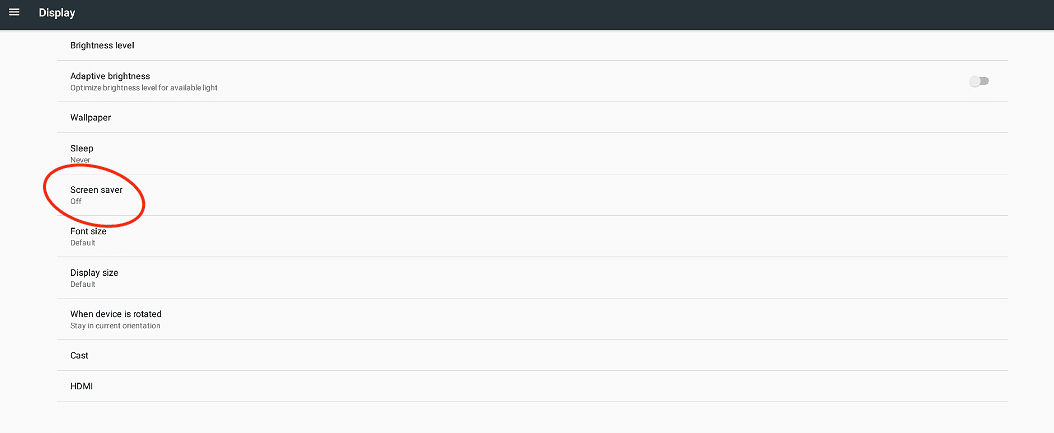 7. Turn on the screensaver (top right). You can then select the DS Templates Player application as your screensaver. 

8. Then click on the 'three dots' at the top right of the screen and choose 'When to start screensaver'. Choose 'Either'. 

9. Then go back to the 'Display' settings and click the 'Sleep' setting.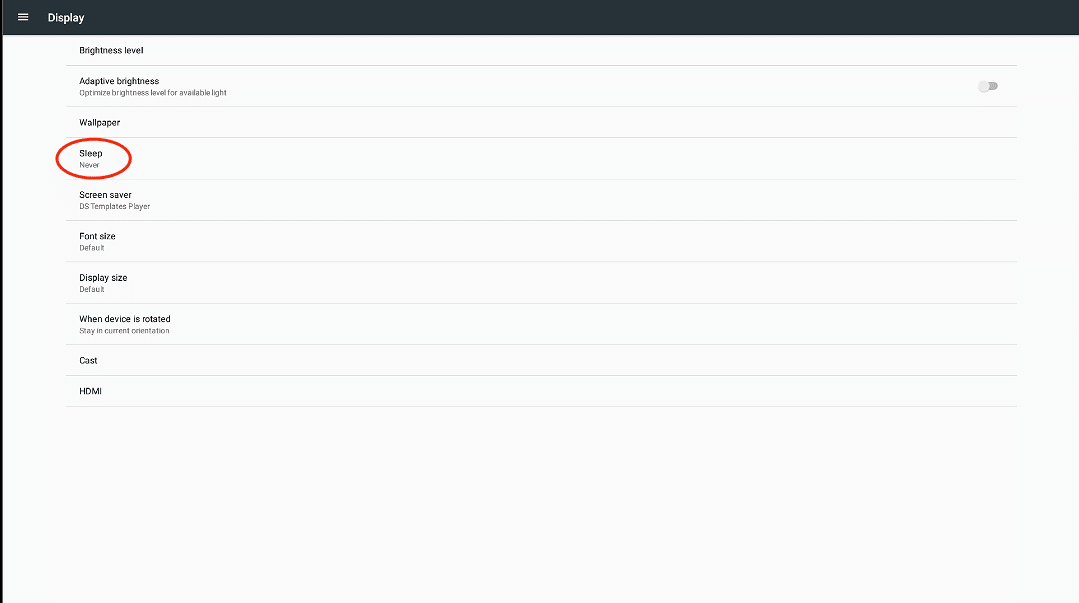 10. Then select in this window when the screen should show the screensaver. This is after inactivity.